Justin Zimmerman
Justin Zimmerman started his career as an assistant brewer in 2009. It was in this position that he was rewarded with skills, knowledge, and a pat on the back for a vessel well cleaned. He started with cleaning kegs manually, and slowly worked his way up to larger and larger vessels as time went on. Eventually he was cleaning and sanitizing the brewery system after each brew day was complete.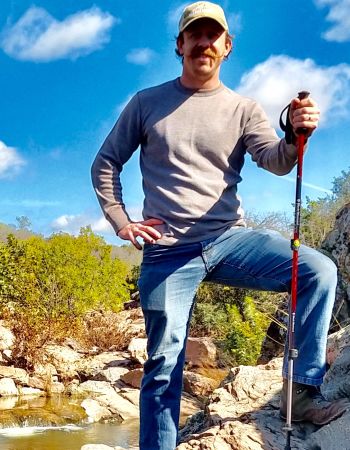 The job could not have been more fun or more rewarding for him. He quickly began assuming larger roles at the brewery as time continued, and at year three the brewer who had trained him was moving on. He was put in a unique position to have a new title. So he was promoted to head brewer, and for seven years at Triple J Chophouse & Brew Co. in Lubbock Texas he continued brewing full-time. He also helped manage the high volume restaurant that the public absolutely loved.
In this time he focused on creating new beers for the new and ever changing market and pallets. While at the same time he continued to produce the "original" craft beer that the community had grown to love over the years. While putting some new flavors out there that really set them apart from the competition. He loved making German ales, as well as some very aromatic IPA's and pale ales.
Starting at Old 290 Brewery he has produced many beers that really have that handcrafted touch. Whether it is with a refreshing Kolsch that has that classic German flavor and aroma, or an IPA that smells like you are in a citrus warehouse. He loves the fact that he is surrounded by a community of people who create amazing products. Products such as fine bourbons and whiskeys to award winning Tempranillos. It is here in the hill country where the barrels are as abundant as the peaches that grow in the orchards around him. Barrel aged beers offer something that many people appreciate these days, which is amazing when it becomes time to make an imperial bourbon oatmeal stout, or an IPA with a French oak essence.
If you come out to the brewery you might see him moving around in the back, or you might hear the clanging of buckets in the brewery. Rest assured he's making something hopefully you will enjoy in the future. If you don't see or hear him, you might check out the beautiful Pedernales River around the area. He's probably gone fishing. Cheers!